Hire a Robot
NOW YOU CAN HIRE A ROBOT AND MAKE YOUR EVENT UNFORGETTABLY AWESOME !
At Creature Events we don't do things by halves! Now you can hire a robot for almost any use and have our GIANT ROBOTS take your event by storm! Just think what these epic machines will do to inspire and amaze your guests! We have a mix of large and small robots, between 2.9m tall down to just 1.2m ! Some are costumes while others are actual robots!
We have 4 Awesome Robots available ! Want to HIRE a ROBOT TODAY?  Book NOW!
HIRE THE TRANSFORMERS
Now you can hire the Transformers for your event and the entertainment couldn't be bigger, bolder or better! At up to 2.8m tall and adorned in LED lights these movie mechanoids characters are an amazing attraction and with our master creature performers they can go almost anywhere.  Choose from Optimus Prime or Bumble Bee or why not have both of them!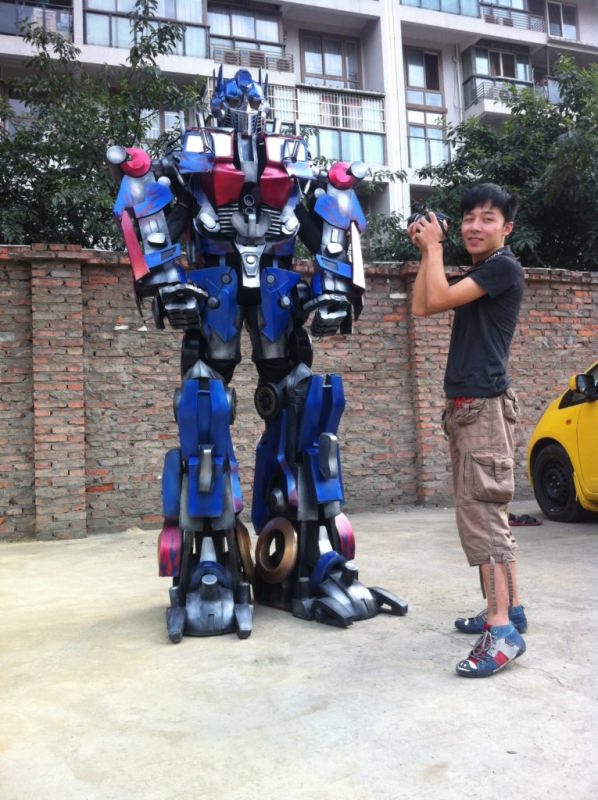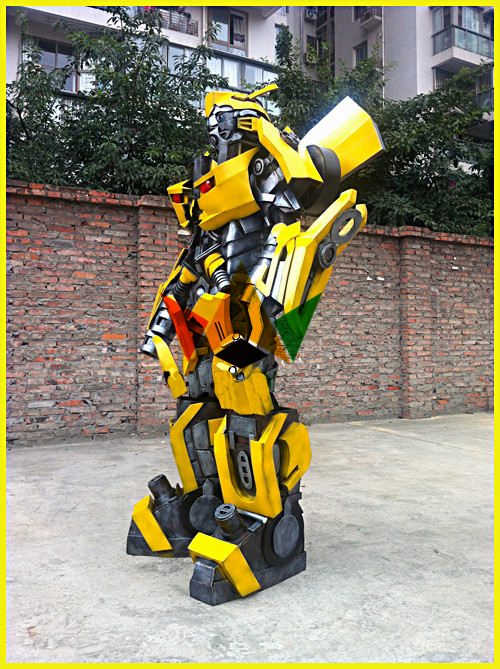 COLOSSUS the ROBOT
Colossus is nearly 11ft tall, 6 ft wide and one mean machine!  He's designed to keep the peace in even the most unruly situations and with spinning guns, crushing grab claws and rocket bays, COLOSSUS will restore order to any event!
This amazing machine is operated by our award winning, highly experienced team and is absolutely guaranteed to have a real impact… COLOSSUS is all about SHOCK and AWE!  
Working with our clients we can make COLOSSUS voice funny, pretty boisterous or a great mix of the two! It's totally bespoke to your event. COLOSSUS comes with a team of support crew that help the public interact with the Mech and ensure maximum enjoyment while also keeping people safe!
COLOSSUS the ROBOT is also entirely customisable and even can carry branding!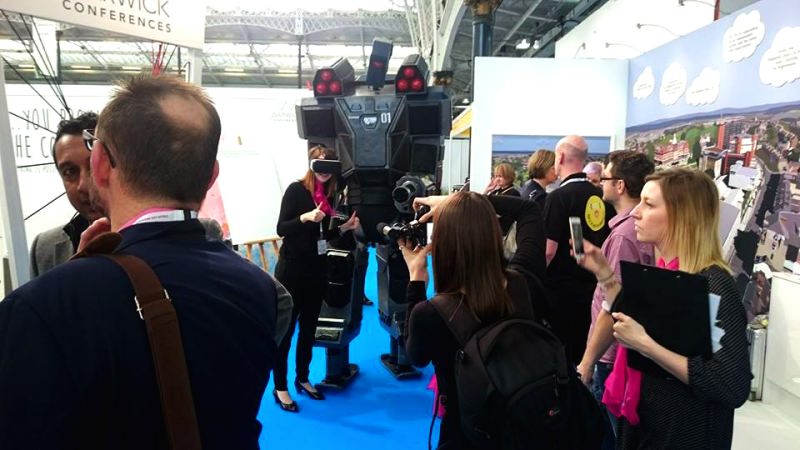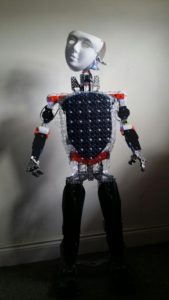 HIRE A SMALL ROBOT
Our ultra fun and crazy tech team have created BOLTS 2.0 – a real robot that can move around your venue and talk to guests! He's only 1.2m tall but he is a little handful of fun. Covered in LED lights and able to perform a number of tasks, BOLTS 2.0 is a unique and exciting machine that can entertain your guests!
MEET THE MECHS !
Our Robots or 'Mechs' are the very best in technology, combined with the very best and most experienced performers to ensure that your event goes down in history. Our team have a wealth of experience working with these kinds of performance pieces on projects that include STAR WARS, EXTINCTION, GHOST RECON 5, PREDATOR DARK AGES and many others!
With out team you are not just hiring the Robot, you are getting a full service and performance piece that will wow audiences and create a real buzz about your event.
Looking for something to go Viral? We can help! From a prank to a set piece, our ROBOTS and other options are a fantastic way to create a long standing impact and beneficial effect for your business or event.
HIRE A ROBOT with our Awesome Events Team and see why we are the company chosen by Mercedes Benz and Jurassic World for their official Launch, the BBC, Feature Films, Government Events, Large Corporate Events and many more!
Our machines are fantastic for events and immersive experiences and TV and Film use with ultra realistic physical attributes and puppeteered by our Expert Physical Performers whose credits include Star Wars, Ghost Recon, Predator and many more. It's not just the vastly superior quality of our costumes that distinguishes us, it's also our unrivaled experience. In addition to these factors we are entirely committed to customer service and performances.
HIRE A STAR WARS CHARACTER from R2D2 to Chewbacca, from Darth Vader to Maul you can have your very own Star Wars Cast. Have a Batallion of Storm Troopers search for Jedi among your visitors. Fancy a SHOW down? Why not have Jedi battle Sith lords or Stormtroopers in your venue and wow your crowds with their use of the Force.
Ask us for details!
With our Bespoke Booking Service we will design any Event for you to meet your exact Event Requirements
FREE PR!
Whatever package you decide to go for, we offer FREE PROMOTION across all of our Social Media channels which include FACEBOOK and TWITTER for EVERY event!  
If you would like to take full advantage of our free promotion all you need to do is to send over all your relevant Event Information including any artwork and links to your social media channels!
We have a dedicated fan base who are desperate to see when our next  appearance is so make sure they know when and where your event is!