Hire A Gorilla
Hire A Gorilla, Orangutan or Chimp with our Ultra realistic and totally Awesome Apes! Animatronic and physical performers bring these Apes to life. Totally lifelike!
Now you can Hire A Gorilla and have our Adult and Baby Gorillas at your event and create the ultimate experience for your guests. Our Gorilla's have fully animatronic faces and performers hidden inside full muscle suits so they are totally and utterly indistinguishable from the real thing!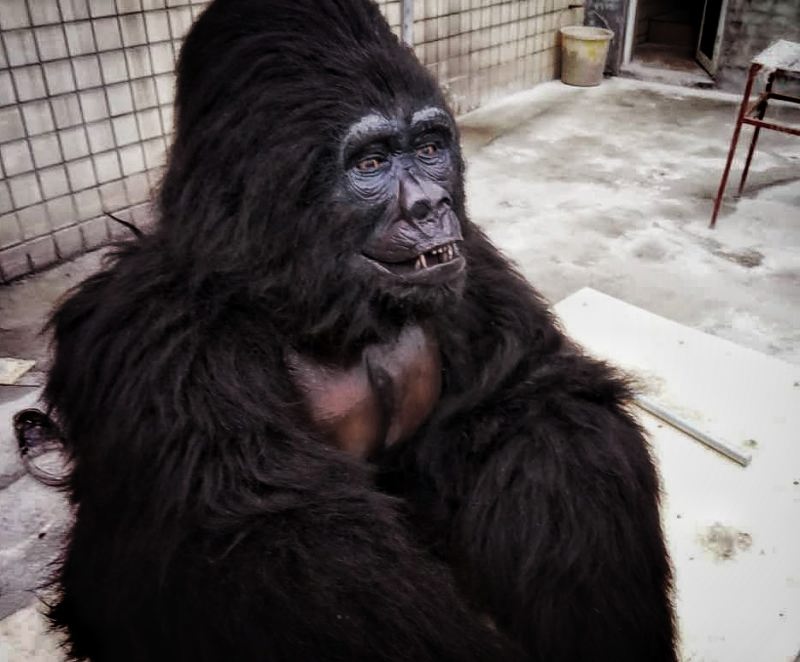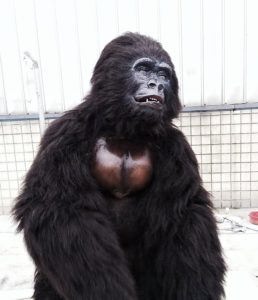 Kong or Attar too big? Want something smaller?
BABY APES!
We have Cheeky Chimps, Boisterous Gorillas and Timid Orangutans that are an Awesome addition to any event. Kids and Grown ups a like love meeting our little Apes! They can go anywhere and do anything! They are perfect for a wide range of events and our expert handlers will ensure your guests will have an Awesome encounter.
Our creatures are fantastic for events and immersive experiences and TV and Film use with ultra realistic physical attributes and puppeteered by our Expert Physical Performers whose credits include Star Wars, Ghost Recon, Predator and many more. It's not just the vastly superior quality of our costumes that distinguishes us, it's also our unrivaled experience. In addition to these factors we are entirely committed to customer service and performances.
Looking for our Shows or Tours that include the Gorillas? CLICK HERE
With our Bespoke Booking Service we will design any Event for you to meet your exact Event Requirements
FREE PR!
Whatever package you decide to go for, we offer FREE PROMOTION across all of our Social Media channels which include FACEBOOK and TWITTER for EVERY event!  
If you would like to take full advantage of our free promotion all you need to do is to send over all your relevant Event Information including any artwork and links to your social media channels!
We have a dedicated fan base who are desperate to see when our next appearance is so make sure they know when and where your event is!