Get ready for the ultimate Event Entertainment!
If you are looking for some truly amazing and totally unique event entertainment you have come to the right place! Creature Events is the UK & EUROPE'S Premiere Entertainment Services provider and a World Leader in the field of Creature and Specialist Performance.
We have around 130 different options of amazing Creatures, the including Dinosaurs, Dragons, Transformers, Lions, Apes, Monsters and much much more!  Our creatures come fully staffed with our professional actors inside and a walker and or performer to escort them.  You can have our staff in or out of costume too, Lions can have circus ringmasters or safari explorers, Dragons can have knights and or princesses, Transformers can have military or scientists… the list goes on and on!
Based in London UK, at CREATURE EVENTS we provide our epic Event Entertainment to clients all over the UK, Europe, USA, UAE and even as far across the globe as India and South Africa.
All the performances, assets and creatures you see on here are owned and operated by us, so you know that you are not talking to a third party or middle man… You have come right to the source! You may have seen some of our creatures or services on other sites, but don't worry, we own those sites too ! 
Know what you want? Use our menus to jump direct to the page with more details on the Creatures and Entertainment you'd like…
Not sure yet?  See our Most Popular Items and  Read Below for More about our amazing Creatures!
CLICK BELOW TO JUMP TO THE RELEVANT SECTION

What Does CREATURE EVENTS Do?
We provide our Dinosaurs, Robots, Gorillas, Lions, Mermaids, Prestige Cars and other Awesome Assets to Public and Private Events, when booked by the events organisers! We have supplied Film Premieres in London's Leicester Square, Mercedes Benz Car Launches, High profile Events, Trade Stand Entertainment, Retail Store openings, Town and City Events, Concert and many more!
Do you do Film & TV?
Yes we do! We were born from the movie business and our Awesome Entertainment creatures and staff are regularly doing Media Work. That's how you know, that when you work with us, you are hiring the best in the business. From Live Events to Lights Camera Action, our staff and Creatures are on the mark every time, with the best quality and service available. Our Creatures and Staff have been in many Film, TV, Advert and Video Game Productions. Ask for information or see the relevant section of the website!
Do we Do Private Parties?
Most of our options are tailored towards larger Events, Film, TV and Promotions  but we do have a range of options that are available to those people looking for the most AWESOME of private parties. If that's you – you can see more by clicking HERE
At CREATURE EVENTS  we love providing Awesome Entertainment with the highest levels of performance and professionalism  to our range of clients that include, Mercedes-Benz, BBC, ITV, Major Film companies and of course Corporate Events, Public Events, Private Events & Parties,Town & City Councils and other large events.

Want to know why we are the best at what we do?
Read what our clients say:
We have used the team four times in the last year and I can't say enough positives about them. They are unrivaled at the performance side and have an a huge amount of experience and professionalism that comes from working on the big movies and events they do. They also have a wonderful ability to work with us to find the most effective and exciting way to perform and engage with our guests that works for our event, totally bespoke, which is great.
And…
We just loved having the team here! They made the launch of our new cars even more dynamic and the guests were totally in awe! Fantastic service and the team we on hand to facilitate every single part of it include the difficult elements like the international logistics and precise timings for the event performance. Can't wait to use them again!
We have all kind of exciting Creature and Performance Entertainment to make your Event unforgettable, the only problem is choosing which of our awesome things you want!
Amazing Entertainment for your Event by our unbeatable team! What more could you ask for?
Want to HIRE A ROBOT? Are you looking for a Titan or a Colossus ? We do not have a Titan, no… we have one bigger… badder much more impressive Robot than anything ever seen…. His name is Colossus!!!  Colossus the Robot is a large and very boisterous Robot that loves causing chaos… but never fear his support team know how to keep him in check! Sometimes he can be pretty funny too! CLICK HERE to find out MORE
Want a BIGGER HERO?
MAKE YOUR EVENT UNFORGETTABLY AWESOME with THE TRANSFORMERS!
Now you can hire the Transformers for your event and the entertainment couldn't be bigger, bolder or better!   Choose from Optimus Prime or Bumble Bee or why not have both of them!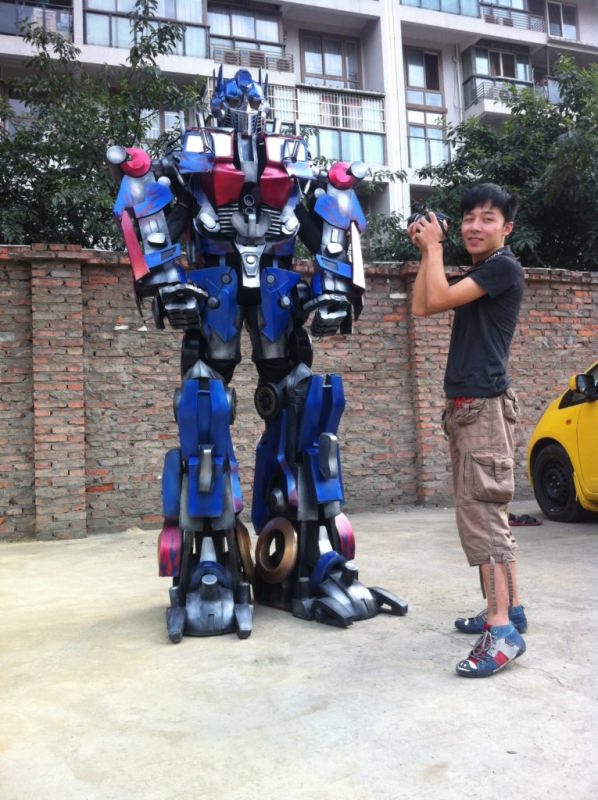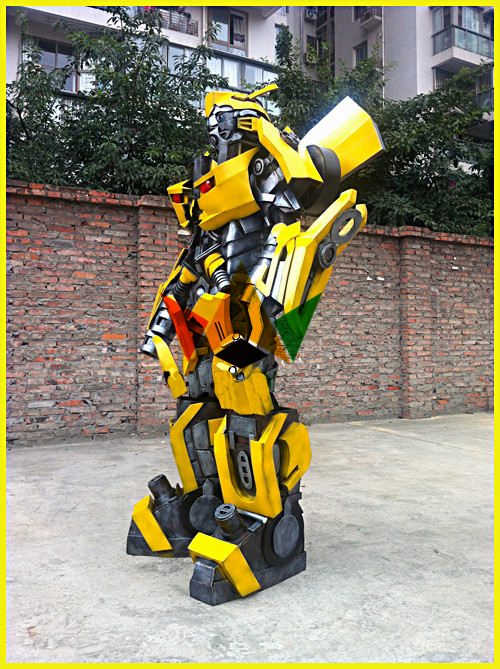 HIRE STAR WARS CHARACTERS 

Want to Hire some Dinosaurs but you're worried about what they might do? Don't worry we have a Wrangler to keep our beasts from eating too many of your guests!  CLICK HERE to find out more! OR   Email us for a Quote
Maybe the Robots are too Techy and the Dinosaurs are too Extinct for your needs! Maybe you want something a bit more in the NOW? Why not have one of our  ultra realistic Gorillas cause some outrageous chaos at your event!

Want to know more about what we do at creature events? Check us out on FACEBOOK
We have lots of amazing creatures for a wide range of Live Events, TV, Film and many other uses!  Lions, Apes, Dragons, Dinosaurs, Werewolves, Bigfoot, Yeti, Sharks, Hybrids, Superheros and much much more! Do you want something totally bespoke? We can do that too! What about creating an immersive experience? No problem! Talk to our team TODAY and see what we can do for you !